Information guide on the conflict in Ukraine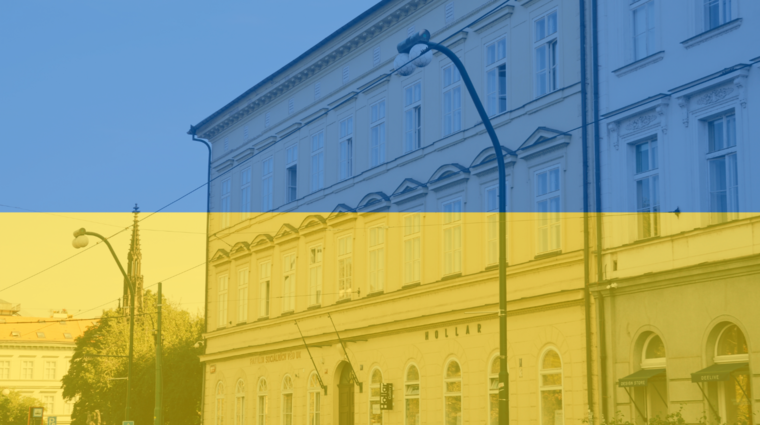 Information guide on the conflict in Ukraine
On this page you will find the FSV UK's information guide on the conflict in Ukraine.
Here you can find information about Scholarships to students in emergency situations.
Students from Ukrainian universities can apply for Free mover programme in the Summer semester 2021/22. Details are here
If you want to volunteer to help Ukraine, contact the Charles University coordinator Martin Čihák at martin.cihak@ruk.cuni.cz. You can also join the Charles University's Facebook group for volunteers
A special email address life@fsv.cuni.cz was set up for communication with Ukrainian students. At the university level, a central communication platform www.ukrajine.cuni.cz was established, which provides an infoline, psychological assistance offer, important contacts, information on possible support, etc. 
Hotline is available on weekdays
Monday - Friday 8 a.m. – 5 p.m.
+420 771 234 704
🇺🇦На цих сторінках ви знайдете покажчик на інформацію FSV UK про війну в Україні.
Для комунікації з українськими студентами було створено електронну адресу life@fsv.cuni.cz. На рівні університету було створено центральну комунікаційну платформу www.ukrajine.cuni.cz, яка має гарячу лінію психологічної допомоги, важливі контакти, інформацію про можливу підтримку тощо. 
Сайт Міністерства внутрішніх справ
Координація пропозицій та запитів про допомогу для України.
Вічний фонд Карлового університету
Фінансова допомога людям, які постраждали від конфлікту в Україні.
Актуальна інформація від факультету
Група для студентів Карлового університету, які хочуть допомогти.
Контакт для ЗМІ
На всі запитання відповість речник факультету соціальних наук Карлового університету.